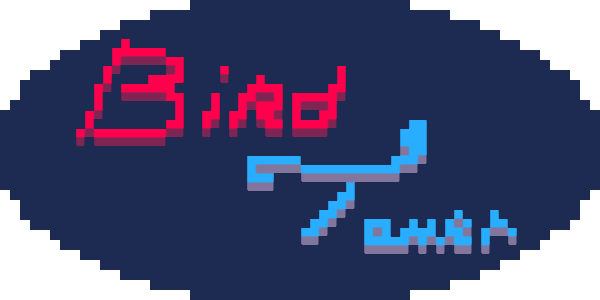 Bird Tamer
Bird Tamer
PLEASE VOTE FOR THIS GAME HERE
Bird Tamer is a Pico8 game about taming a freshly hatched bird.
Raise your bird from chick to adult and compete in the bird championship.

This game was made during DevJam #1
Proving to be the best developer.
Information
Players: Single Player
Platform: Pico8
Price: Free
Release: 6 November 2018
Genre: Simulation/Exploration
Theme: Tameable
This game was part of DevJam #1

Description
Always wondered what it would be like to raise your own bird, hop on it's back and fly through the sky to win a bird competition?
It doesn't matter, because now there is "Bird Tamer".
You receive an egg which always follows you wherever you go. Give it enough food and play a lot with it to make it hatch.
Now the real fun starts. Your egg is now a little chick, as yellow as the flowers. Raise it well to be able to compete in the yearly bird championship.
There are a lot of things that can happen unexpectedly. Survive the way of life and become the greatest "super duper master bird tamer" the island has ever known!
Note
Please note that this game is still in development. Some features are not implemented yet and more importantly, there are still bugs.
Download
Click download now to get access to the following files: